New study finds another good reason to wear a mask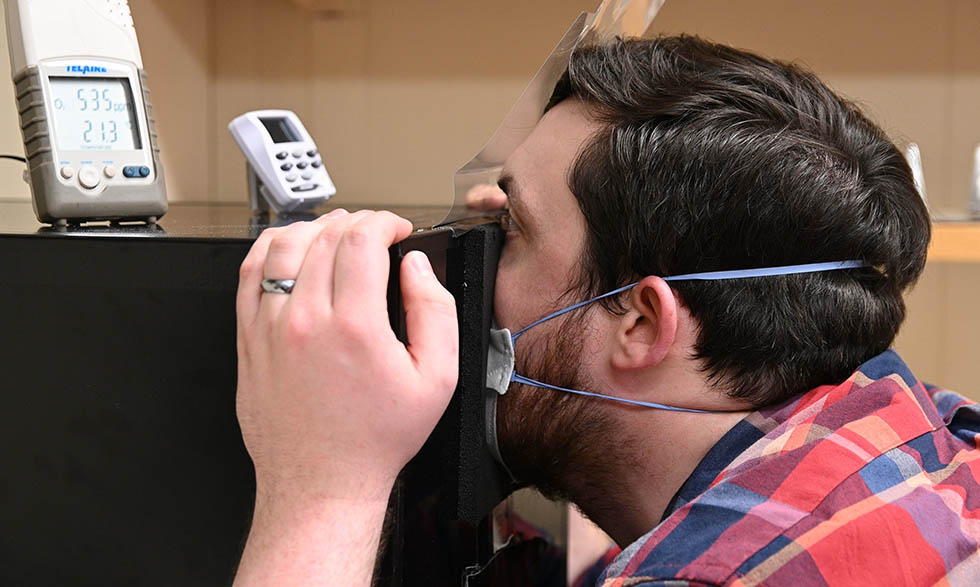 We know that when we have on a face mask, we safeguard ourselves and many others from the virus that results in COVID-19. A new review supported by the Nationwide Institutes of Wellbeing (NIH) implies that one way masks may perhaps safeguard us is by raising the humidity of the air we inhale. The bigger degree of humidity, which will come from our breath, may increase our protection towards ailments these kinds of as COVID-19.
The review scientists cited prior investigate that found that bigger humidity can assistance the lungs clear out germs and mucus, which assists delay and lower infection.
"The increased degree of humidity is anything most mask-wearers possibly felt devoid of getting in a position to understand it, and without having noticing this humidity might really be very good for them," reported the study's direct creator, Adriaan Bax, Ph.D., NIH Distinguished Investigator.
Dr. Bax and his staff analyzed four frequent varieties of masks. They examined N95 masks, three-ply disposable surgical masks, two-ply cotton-polyester masks, and heavy cotton masks. All four types amplified the amount of humidity of inhaled air, but to different degrees. At decreased temperatures, the humidifying results of all the masks drastically elevated. At all temperatures, the major cotton masks led to the most increased stage of humidity.
"This analysis supports the value of mask-carrying as a basic nonetheless helpful way to safeguard the individuals close to us and ourselves from respiratory infection," reported Griffin P. Rodgers, M.D., director of NIH's National Institute of Diabetic issues and Digestive and Kidney Disorders.